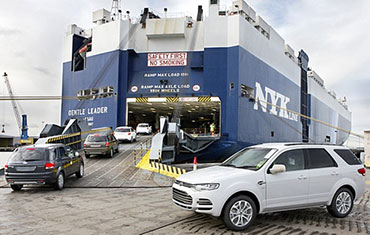 Export Used Car From USA
Are you contemplating on export used car from the USA?
If you are a dealer, or an individual who like to get a car from a country that offer varieties of car at a very cheaper price, here is your one stop.
ECE Motors is a dealership company in the United States that export varieties of used and new cars worldwide. Readily available are private and commercial vehicles from different brand of American car like Ford,GMC, ,Dodge,Chevrolet,Jeep,Mustang and so on..
Our main goal is to have a safest online environment for the car buyers all over the world. Buying with confidence without a limitation of distance or a fear of losing money to inexperienced company through unwanted issues. We have been in the car business since 1998 and have lot of experience in dealing with exportation of cars to a different country. On a weekly basis, we export used car from USA to a country in Europe,Asia,South America,and African countries like Ghana,Ethiopia,Djibouti,Tanzania,Angola,Sudan,Burundi,Senegal,Benin,Ivory Coast,Rwanda…..etc
As you are starting to export a car from us, we would like to give you a heads up on;
1) Before Starting Exportation Process:
There are some factors to consider, therefore, please read the information below;
a) Specification of Vehicle
b) Delivery port
c) Import Duty and,
d) Budget
Each countries have specifications of vehicles that are accepted e.g, Horsepower(HP),manufacture date,engine capacity(cc),dimensions,fuel, e.t.c. Delivery port is another information that we need from our customers, because many countries have more than one seaport. The next factor is a custom import duty which is one major factor that our customers need to be aware in their various countries. Therefore, check calculation of a duty and taxes in some countries. The last one in our list is the Budget as it is very important for any of our clients to check when deciding on a specific car.
2)During The Process And Transit:
Now that we have you on board and you are waiting eagerly to receive your new vehicle,some documents must be ready.
We process all the paperwork,inform transit time,and finally post all the documents before the arrival of the vessel. Customer need to confirm receipt of the documents prior the arrival of the ship because late arrival could cause demurrage.
3)After The Process And Delivery:
The vessel arrives at the given date, you pay the custom duty and all the necessary taxes that your Government require to get your car.
For some countries that use neighbouring seaport, local agent is require to transport the car to the final destination.
The car is delivered safely, mission accomplished, therefore, we appreciate a good feedback and look forward to the next deal 🙂 . If you have any questions or need additional information, please use Contact Us form here